SOLIDARITY ROOM Choose your solidarity room and enjoy the best experience at Hotel Bersoca.
See rooms
BOOKING WITH US IS ALL ABOUT ADVANTAGES
Hotel Bersoca: the best of Benicàssim for you and your family

Hotel Bersoca, is a 2 star charming hotel in a privileged location in the town of Benicassim. Our objective is offer a nice, relaxing and unforgettable stay. We are a familiar hotel for the lovers of the sun, the beach, the good gastronomy, the sunsets and the peace.

This fantastic hotel offers the opportunity to enjoy the best holidays with cared details and all comfort next to the beach. Our hotel brings closer to you the best of Benicàssim.




Enjoy your stay in Benicàssim
In Hotel Bersoca we have a professional multi-language team to take care of all the details every day and make your stay with us to be as comfortable as possible.

The hotel offers a wide range of services, like a wonderful outdoor swimming pool for adults and children. We also have an entertainment program for the little ones so they have unforgettable holidays.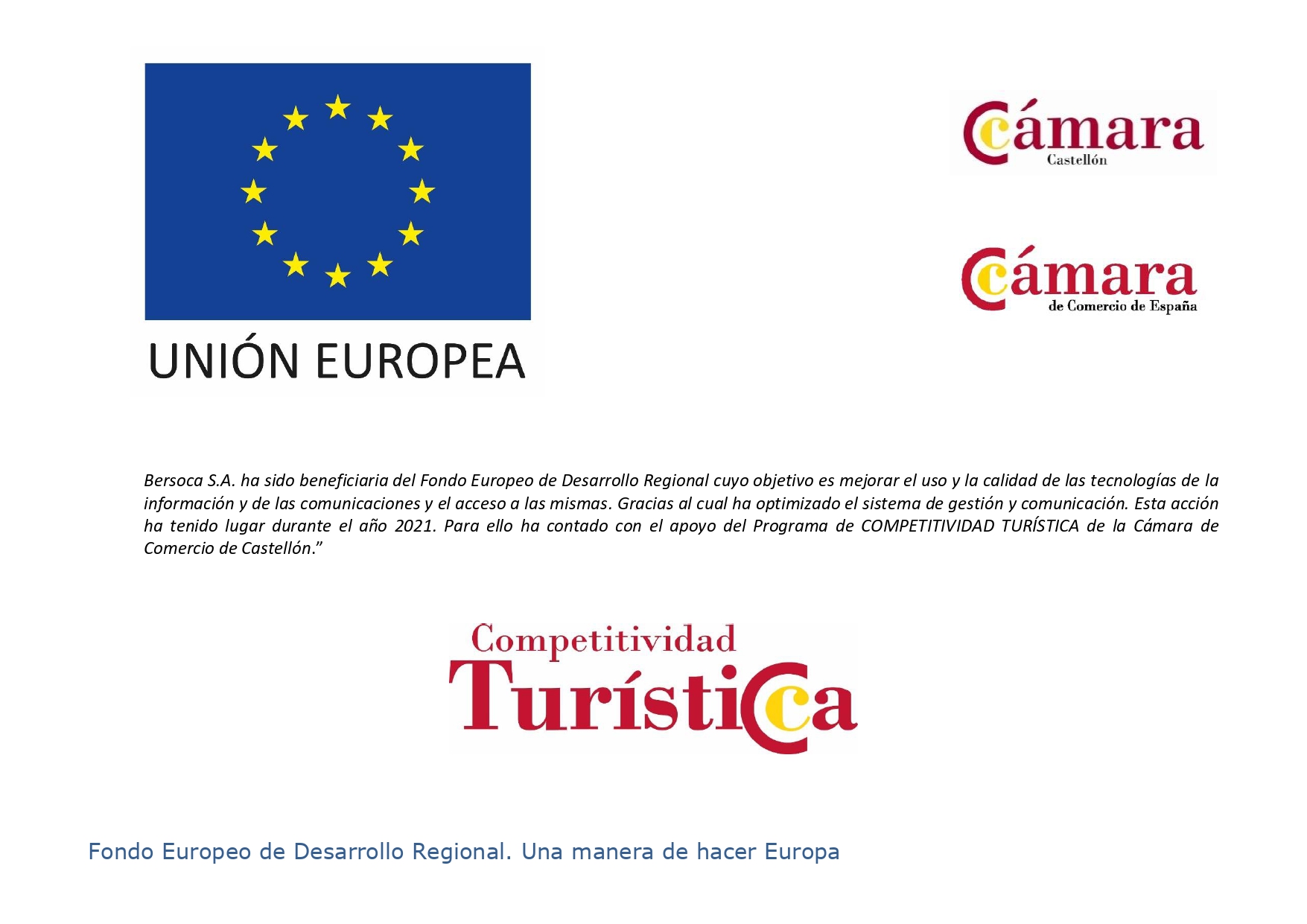 9.2 9.2